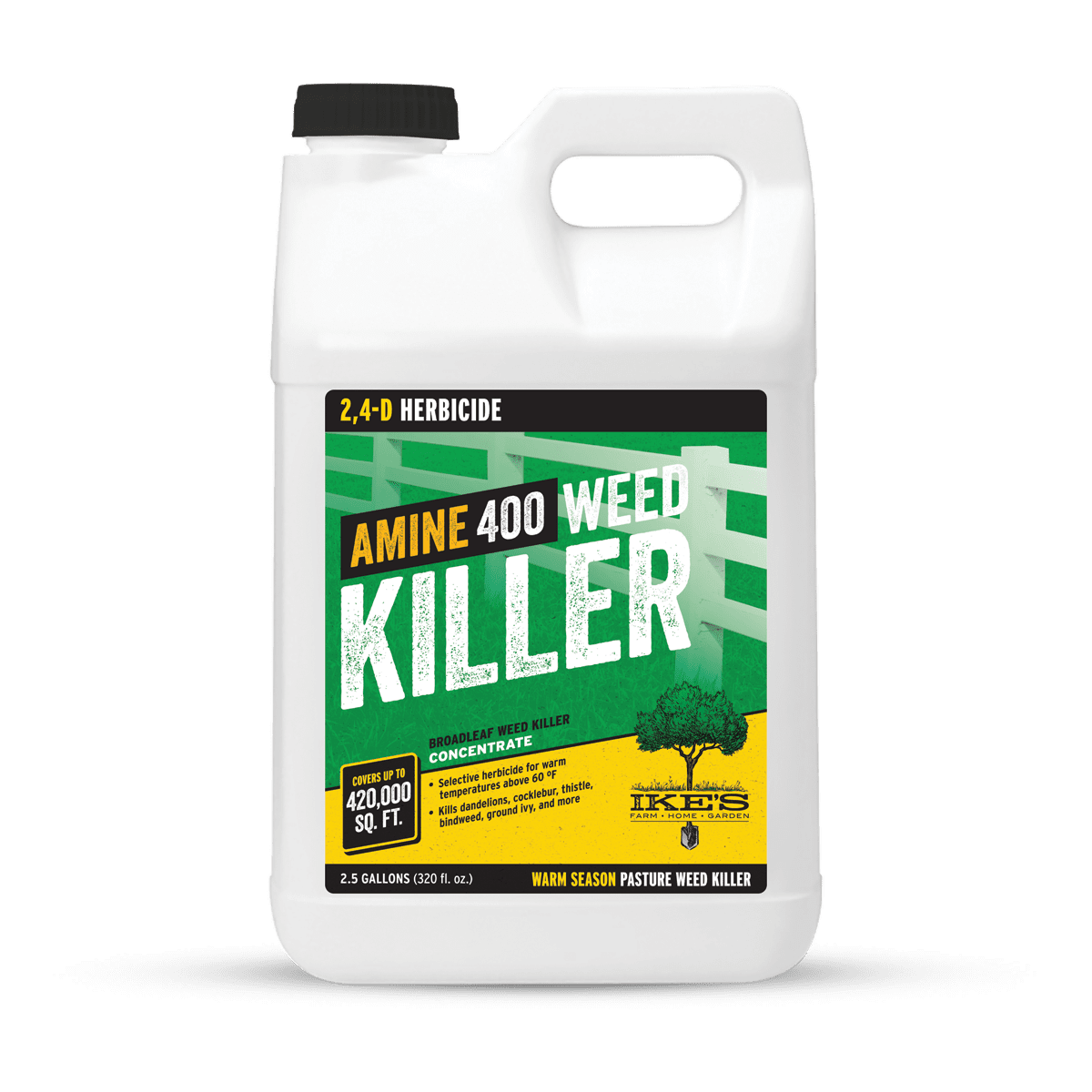 Amine 400 Weed Killer (Coming Soon)
Stops Weeds in Warm Seasons
Specifically formulated for use in warmer environments (above 60 ºF), this selective herbicide controls a wide variety of broadleaf weeds in pastures, lawns, and rangeland in addition to aquatic weeds.
Selective herbicide for warm temperatures above 60 ºF
Kills dandelions, cocklebur, thistle, bindweed, ground ivy, and more
Up to 42,000 sq ft per quart,
Up to 168,000 sq ft per gallon,
Up to 420,000 sq ft per 2.5 gallon
Coverage
0.75 fl. oz. per gallon per 1,000 sq. ft.
Mix rate
2,4-D Herbicide Formulation 47.5%
Active ingredients
12 x 1 quart,
4 x 1 gallon,
2 x 2.5 gallon
Case pack
How To Use
Where to Use It
Pastures, Rangeland, Lawns
How to Mix
To use the tip-and-measure bottle, rotate the bottle forward until liquid fills the upper compartment. After liquid has filled the top compartment, tip the bottle backward until the liquid matches the angled adjacent marks on the bottle at the intended measurement point. Once the appropriate amount of liquid is measured in the top compartment, it can be mixed directly into water in the sprayer. Amine 400 Weed Killer mix rate is 0.75 fl oz per gallon of water, per 1,000 sq ft.
See product label for additional mix instructions specific to this product.
When To Use
Use in mid season when temperature is above 60 ºF.