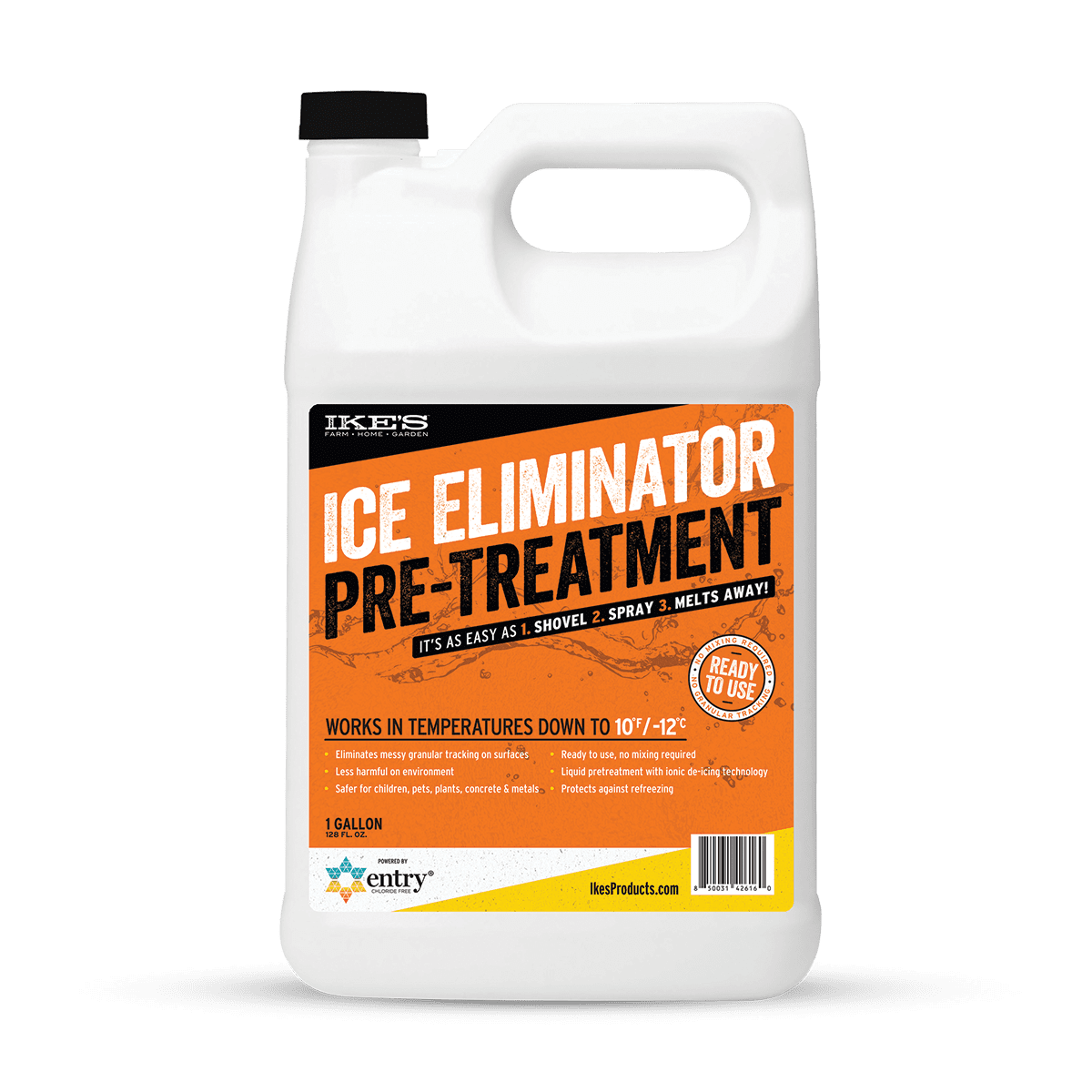 Ice Eliminator
Powered by Entry
Get a head start on winter with IKE'S ICE ELIMINATOR Pre-Treatment, providing fast and powerful results in temperatures to 10 ºF. Simple and ready to use, this pretreatment pre-treatment features a proprietary blend of sodium and magnesium chloride that's powered by Entry® to prevent snow and ice from sticking and accumulating—stopping winter storms before they ever get a chance to leave their mark.
Ready to use, no mixing required
Protects against refreezing
Eliminates messy granular tracking on surfaces
Less harmful on environment
Safer for children, pets, plants, concrete, and metals
Shovel, spray, and then melt away
SIZES AVAILABLE
0.5 gallon
1 gallon
2.5 gallon
265 gallon
Installation Instructions
Shovel snow and ice from surface, clearing as much as possible.
Attach sprayer with fan-tip nozzle and apply in sweeping motion across surface.
Allow one to two minutes for product to work; repeat if necessary depending on amount of snow or ice. Spot treat areas with residual snow or ice.