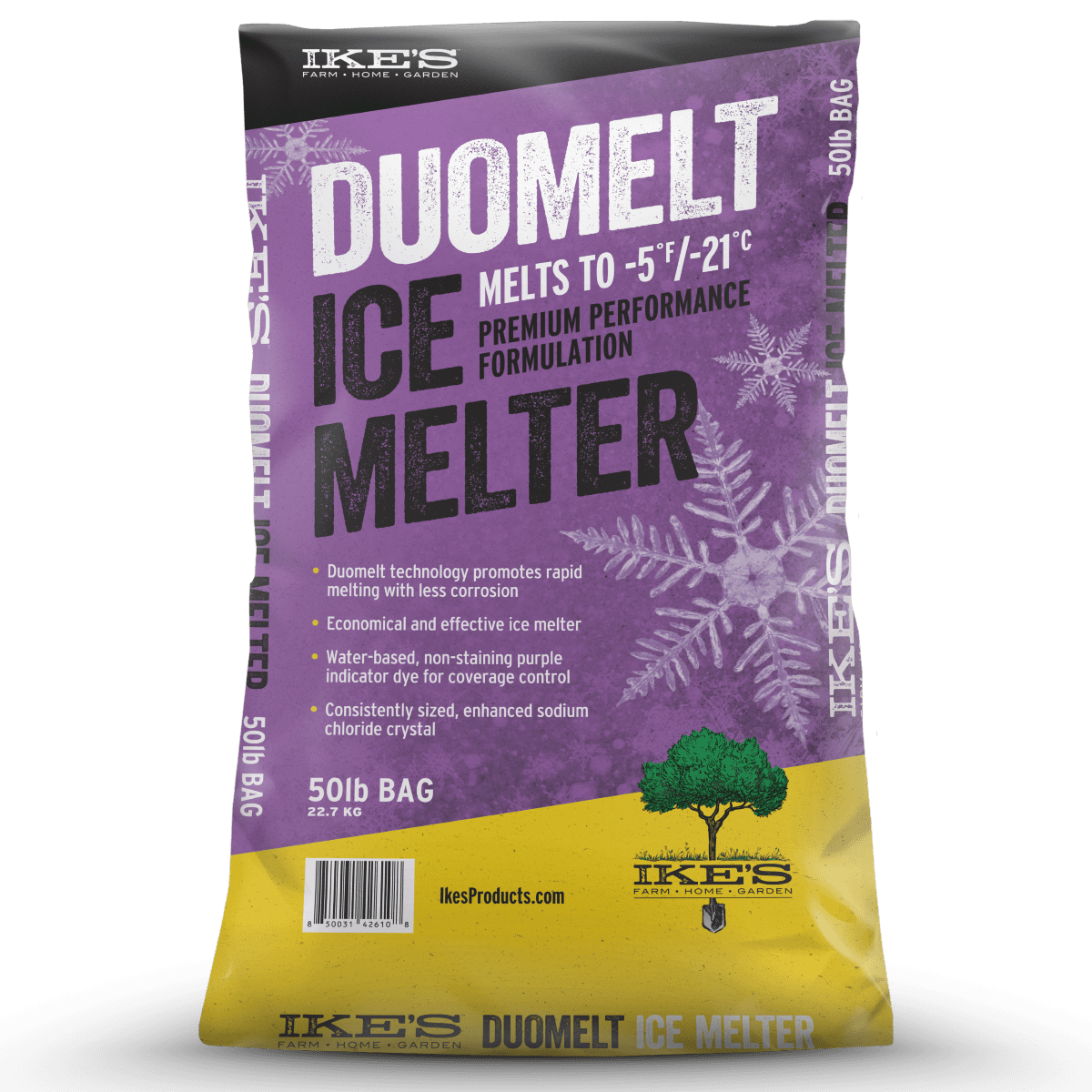 Duomelt
Ice Melter Formulation
Don't let winter get the jump on you. Prepare with IKE'S DUOMELT Ice Melter and make safety a priority with melting power in temperatures to -5 °F. Featuring a performance blend of sodium chloride crystal enhanced with Duomelt technology, this simple and effective ice melter promotes rapid melting while minimizing corrosion—a double threat that protects both the environment and those braving through winter's most punishing storms.
Melts to -5 ºF / -21 ºC
Duomelt technology promotes rapid melting with less corrosion
Economical and effective ice melter
Water-based, non-staining purple indicator dye for coverage control
Consistently sized, enhanced sodium chloride crystal
SIZES AVAILABLE
Installation Instructions
Apply 2–4 oz. (1/4–1/2 cup) per square yard.
Sprinkle evenly on the surface area to be treated.
Remove slush and water to prevent refreezing.