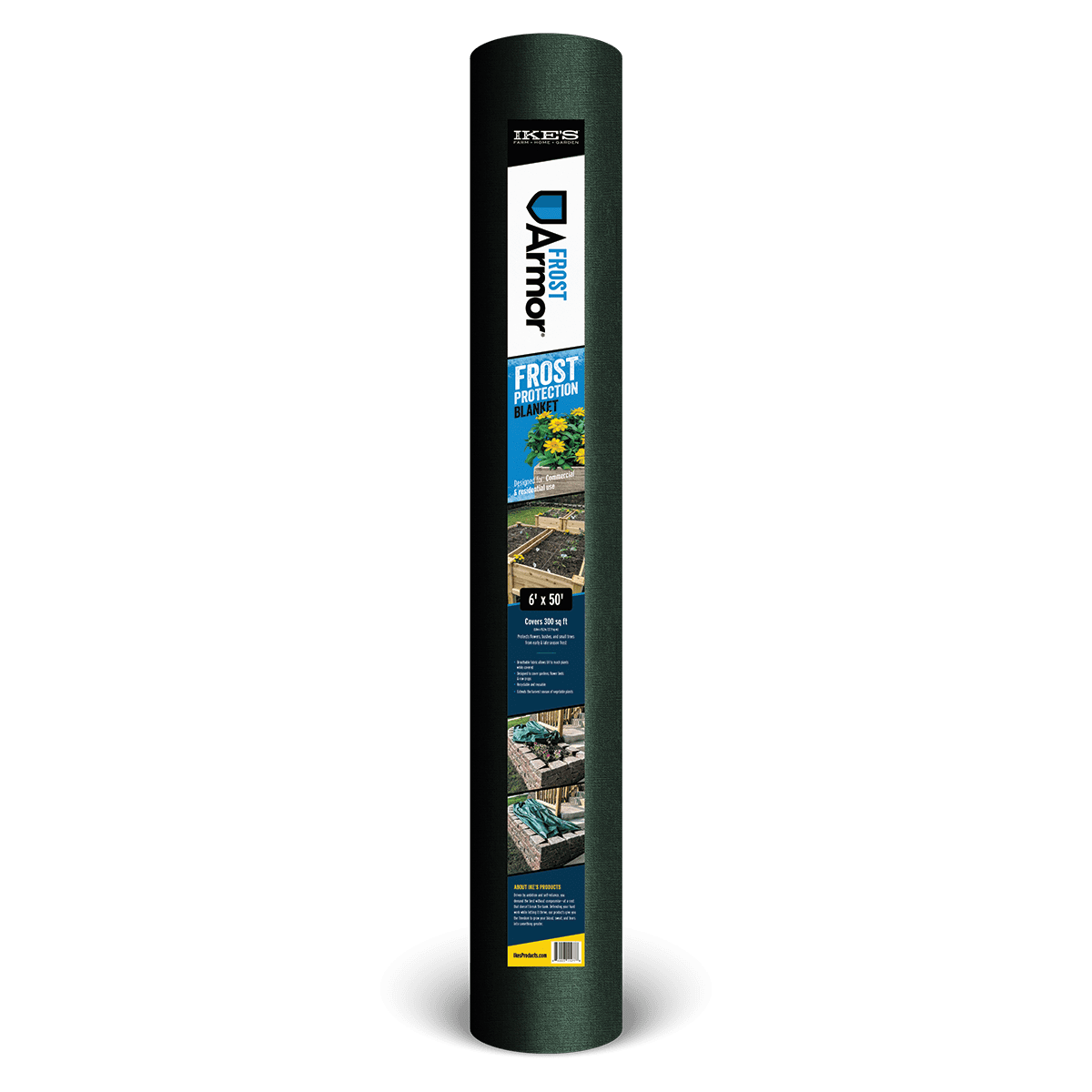 Frost Protection Blanket
For Commercial & Residential Use
Old man winter doesn't stand a chance against IKE'S FROST ARMOR: protective blankets that defend flowers, bushes, and small trees from early and late frosts. Lightweight and easy to use, these blankets feature a breathable fabric that allows sunlight to reach plants, trapping and holding heat for survival against winter's frosty arrival—helping you defend what you have worked so hard on.
KEY BENEFITS
Protects flowers, bushes, and small trees from frost
Allows light rays to reach plants while covered
Reusable
Drawstring secures bag to plant or pot base
SIZES AVAILABLE
10.5′ x 12′, 6′ x 50′
Installation Instructions
Place Frost Armor Blanket over bush, shrub, flower bed, etc.
Secure with landscape pins.