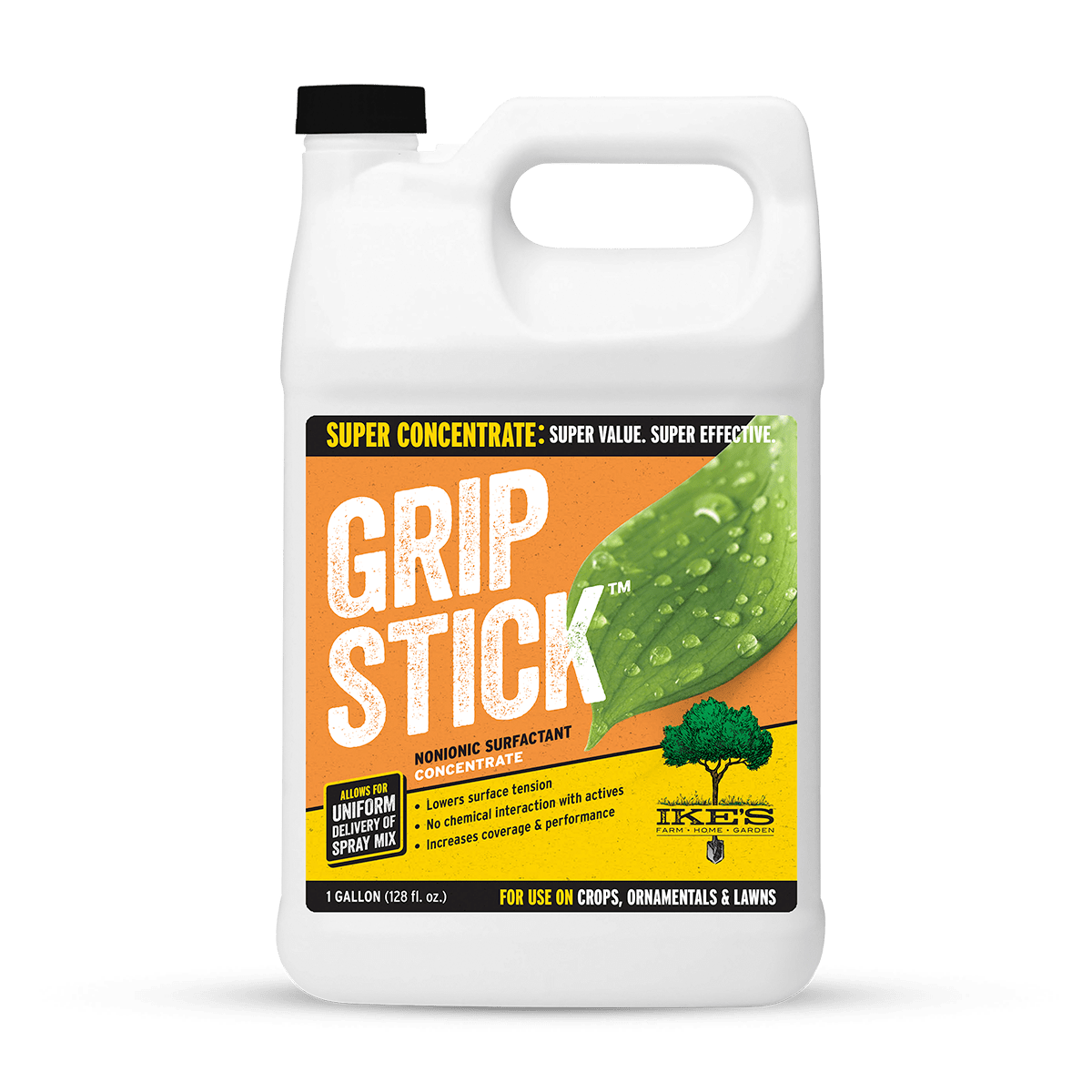 Grip-Stick
Improves performance and lowers surface tension
High quality, general purpose nonionic surfactant that can be sprayed with insecticides, fungicides or herbicides. Reduces surface tension to allow for greater contact and more uniform distribution.
No chemical interaction with actives
Allows for uniform delivery of spray mix
Increases coverage & performance
Assists with penetration
Up to 32 gal. per pt.
Up to 256 gal. per gal.
Coverage
Refer to pesticide being used for proper surfactant mix rate.
Mix rate
Proprietary blend of nonionic surfactants and humectants
Active ingredients
12 x 1 pint
4 x 1 gallon
Case pack
How To Use
Where to Use It
Lawns, pasture, landscape ornamentals
How to Mix
To use the tip-and-measure bottle, rotate the bottle forward until liquid fills the upper compartment. After liquid has filled the top compartment, tip the bottle backward until the liquid matches the angled adjacent marks on the bottle at the intended measurement point. Once the appropriate amount of liquid is measured in the top compartment, it can be mixed directly into water in the sprayer. Mix rate for Grip-Stick is dependent on the mix rate of the pesticide it is being used with.
See product label for additional mix instructions specific to this product.
When to Use it
Northern US states: April–September

Southern US states: January–September

Other considerations:

Grip-Stick may be used with any insecticides, fungicides, herbicides, acaricides, defoliants, desiccants and wettable powders. Reference the use instructions for whichever product is used in conjunction with Grip-Stick.