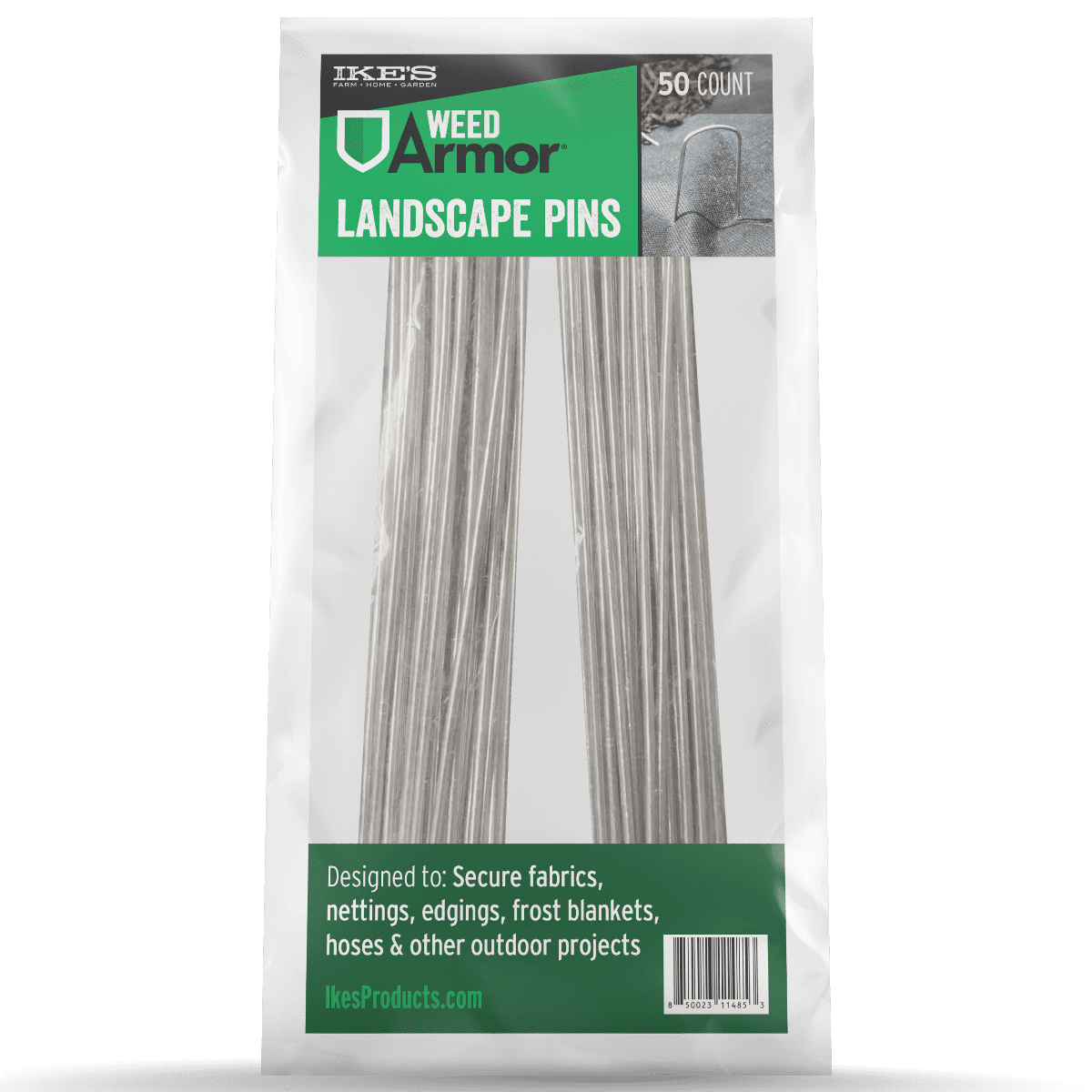 Landscape Pins
Versatile and easy to install, IKE'S LANDSCAPE PINS quickly secure landscape fabrics, stabilization fabrics, frost blankets, hoses and more to the ground—helping protect your gardens, flower beds, and other landscaping projects.
DESIGNED TO
Secure fabrics, nettings, edgings, frost blankets, hoses & other outdoor projects
SIZES AVAILABLE
50-count
Installation Instructions
Insert pins into ground along the edges of the fabric being installed. Pins should be spaced out 8–12 inches between each.