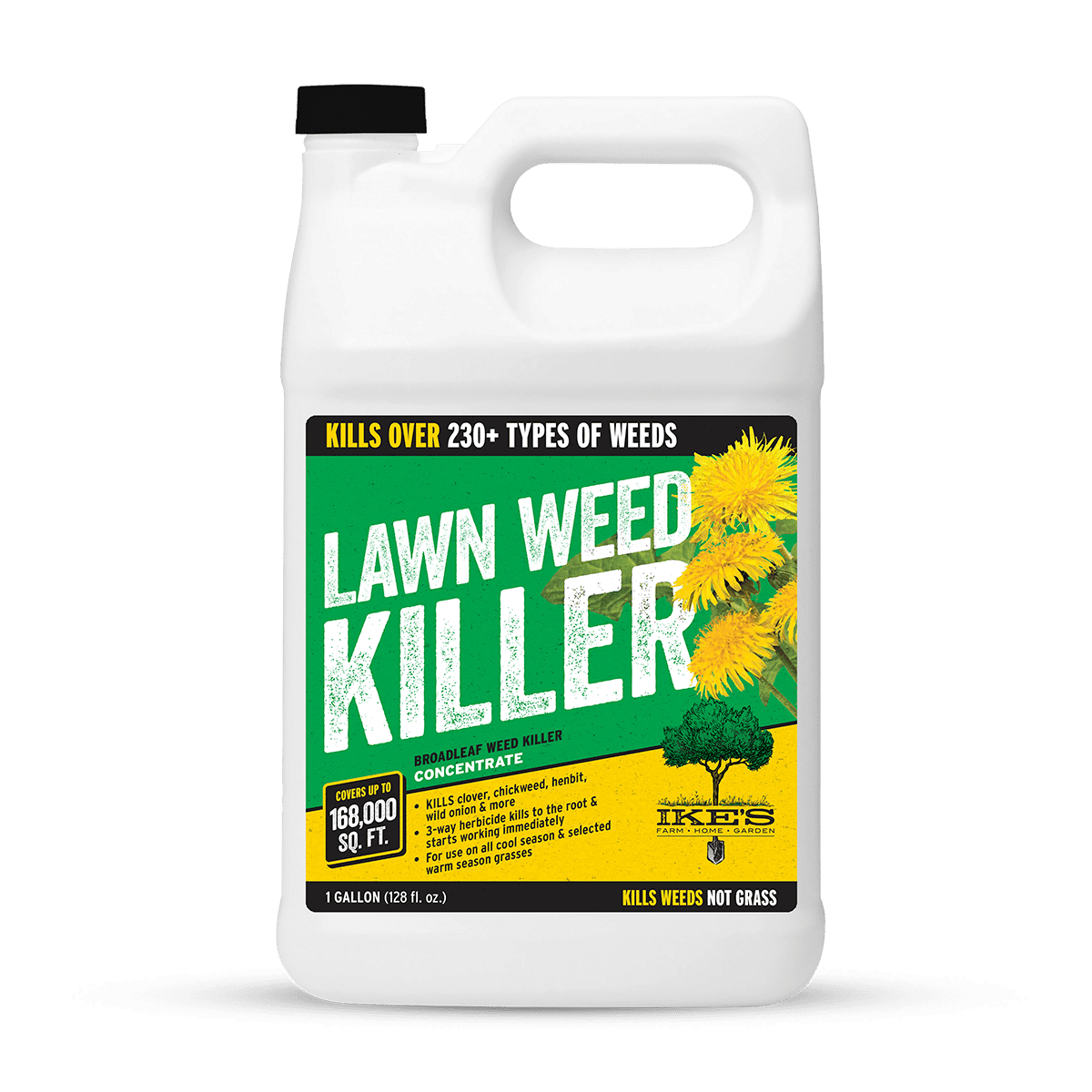 Lawn Weed Killer
Kills weeds without harming grass
Utilizes a combination of three selective herbicides to control a wide variety of hard-to-kill broadleaf weeds such as dandelion, clover and plantain. University trials have proven it to be an effective solution that can be safely applied to both cool and warm season grasses (between 65 ºF–85 ºF).
3-way herbicide kills to the root & immediately starts working
Low odor formulation
May be applied to woody brush in non-cropland area
Do not use on St. Augustine or Centipede
Up to 42,000 sq ft per quart,
Up to 168,000 sq ft per gallon
Coverage
0.75–1.5 fl oz per gallon per 1,000 sq ft
Mix rate
2,4-D 30.9%,
MCPA 8.23%,
Dicamba 2.77%
Active ingredients
12 x 1 quart
4 x 1 gallon

Case pack
How To Use
How to Mix
To use the tip-and-measure bottle, rotate the bottle forward until liquid fills the upper compartment. After liquid has filled the top compartment, tip the bottle backward until the liquid matches the angled adjacent marks on the bottle at the intended measurement point. Once the appropriate amount of liquid is measured in the top compartment, it can be mixed directly into water in the sprayer. Mix rate for Lawn Weed Killer is 0.75–1.5 fl oz per gallon of water, per 1,000 sq ft.
See product label for additional mix instructions specific to this product.
When to Use it
Northern US states: March–June, September

Southern US states: January–April, September–October

Other considerations:

Apply on closely mowed when weeds are actively growing and temperatures are low.