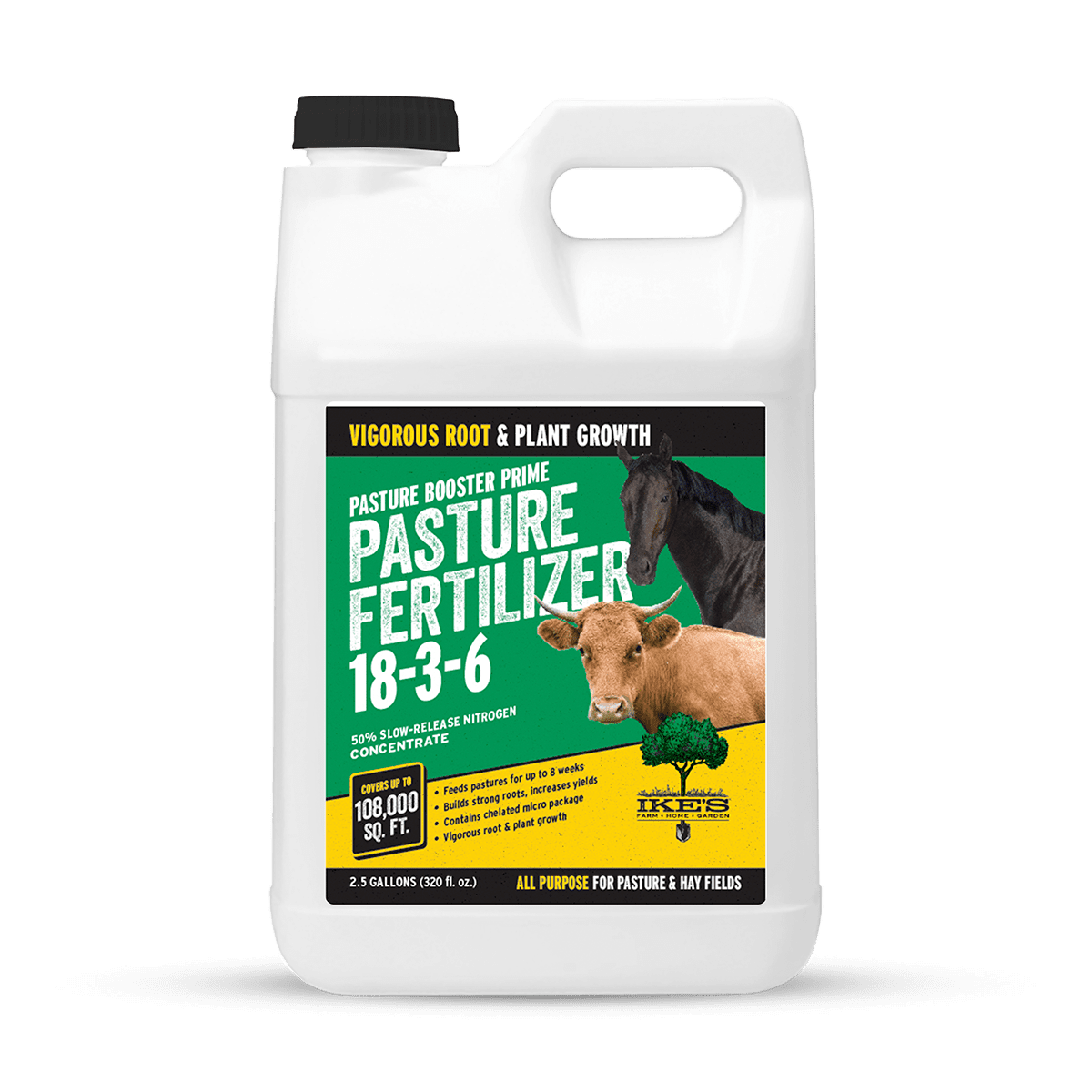 Pasture Booster Prime 18-3-6
Steady release of nitrogen over 8 weeks
This 18-3-6 formulation is designed for both foliar and soil applications where immediate and lasting nitrogen is needed. Feeds pastures for up to 8 weeks to keep them healthy for livestock and other grazing animals.
50% of the nitrogen is derived from a slow-release form
Phosphorus is derived from potassium acetate, providing up to 5x the foliar availability of traditional sources of potash
Contains chelated micro package (iron, manganese, zinc)
Builds strong roots and increases yields; vigorous root & plant growth
Up to 108,000 sq. ft. per 2.5 gal.
Coverage
Warm Season Pasture: Apply 6–8 fl. oz. per 1,000 sq. ft.

Cool Season Pasture: Apply 3–6 fl. oz. per 1,000 sq. ft.
Mix rate
Total Nitrogen 18.0%
Active ingredients
How To Use
How to Mix
Apply in a minimum of 40 gallons of water per acre. Do not apply near water, storm drains, or drainage ditches
When to Use it
Northern US states: April–September

Southern US states: January, March–October

Other considerations:

Use weekly or biweekly throughout the growing season or as needed by soil or tissue testing. Do not apply if heavy rains are expected.