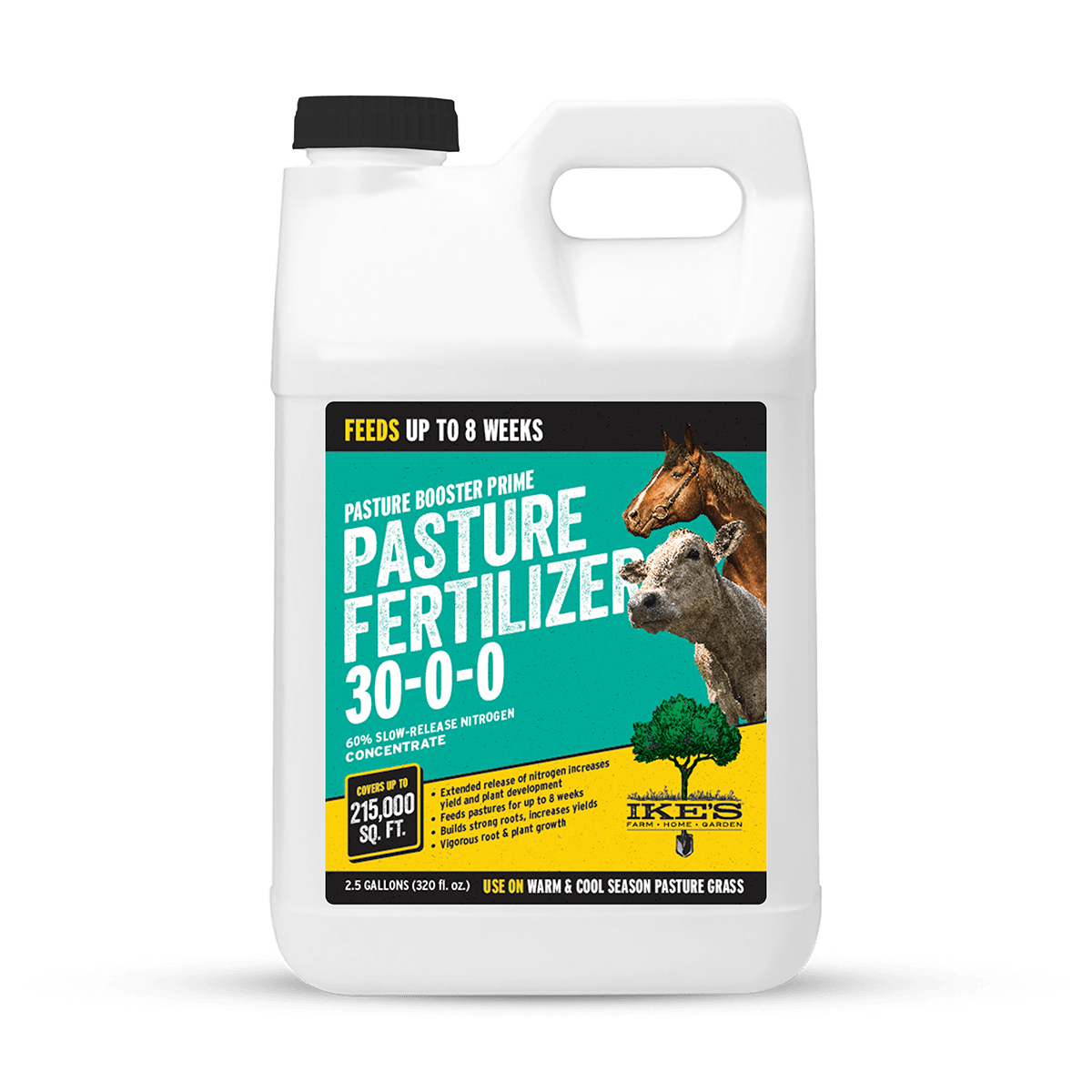 Pasture Booster Prime 30-0-0
Steady release of nitrogen over 8 weeks
Boost your pasture with the readily available liquid nitrogen found in this environmentally friendly pasture supplement. Contains 60% slow release nitrogen for a continuous feed over 8 weeks.
Labeled for use on warm and cool season pasture grass
Extended release of nitrogen increases yield and plant development
Builds strong roots and increases yields; vigorous root and plant growth
Up to 215,000 sq. ft. per 2.5 gal.
Coverage
1.5–8 fl. oz. per gallon per 1,000 sq. ft.
Mix rate
Total Nitrogen 30.0%
Active ingredients
How To Use
How to Mix
Apply in a minimum of 40 gallons of water per acre. Do not apply near water, storm drains, or drainage ditches.
When to Use it
Northern US states: April–September

Southern US states: January, March–October

Other considerations:

Use weekly or biweekly throughout the growing season or as needed by soil or tissue testing. Do not apply if heavy rains are expected.