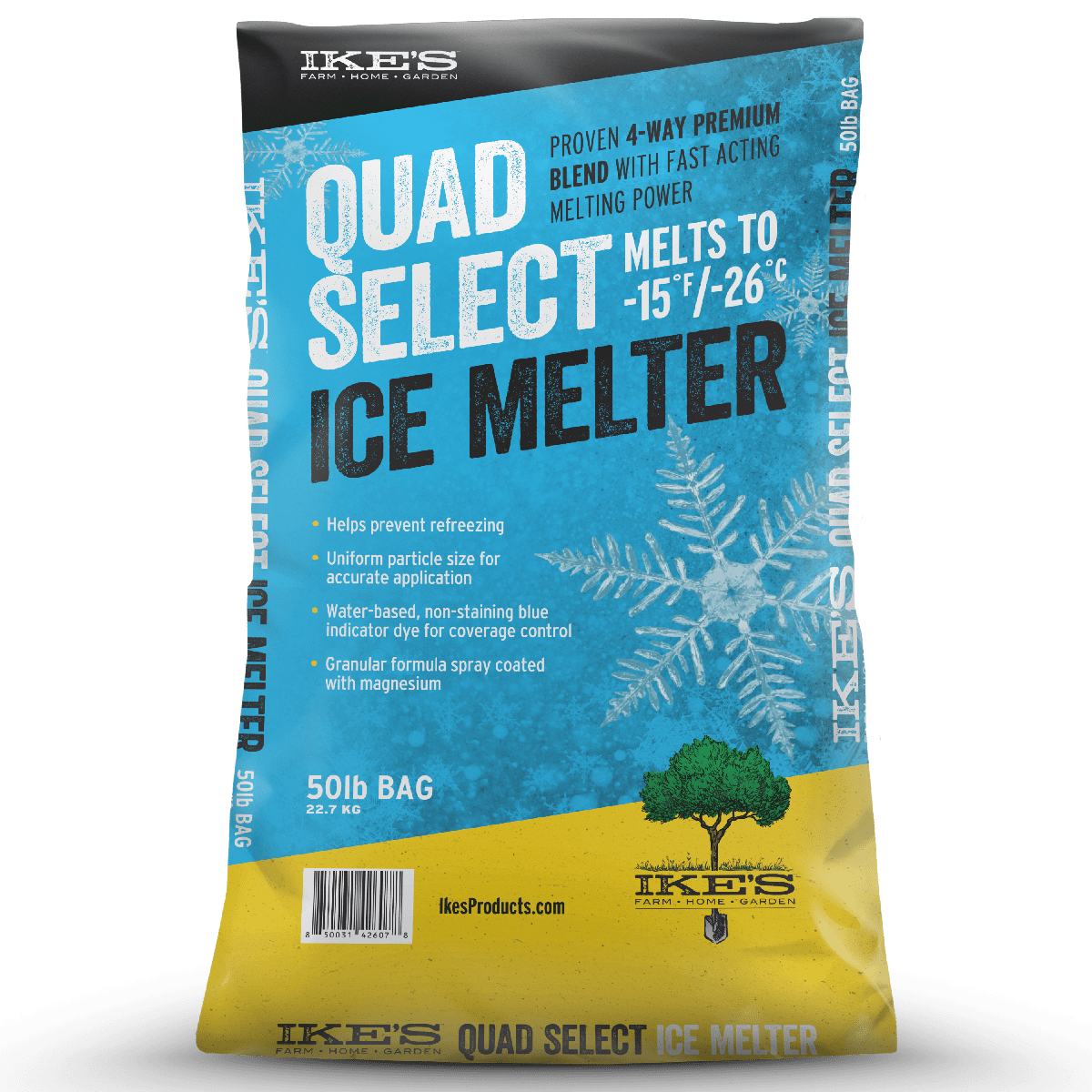 Quad Select
Ice Melter Formulation
Take the edge off winter's toughest storms with IKE'S QUAD SELECT Ice Melter, providing fast and powerful results in subzero temperatures to -15 °F. Featuring a proprietary four-way chloride formula that helps prevent refreezing, this premium ice melter makes for safer walkways and easier snow removal—letting you get the job done, even when the weather doesn't want you to.
Melts to -15 ºF / -26 ºC
Helps prevent refreezing
Uniform particle size for accurate application
Water-based, non-staining blue indicator dye for coverage control
Granular formula spray coated with magnesium
SIZES AVAILABLE
How To Use
1
Apply 2–4 oz. (1/4–1/2 cup) per square yard.
2
Sprinkle evenly on the surface area to be treated.
3
Remove slush and water to prevent refreezing.