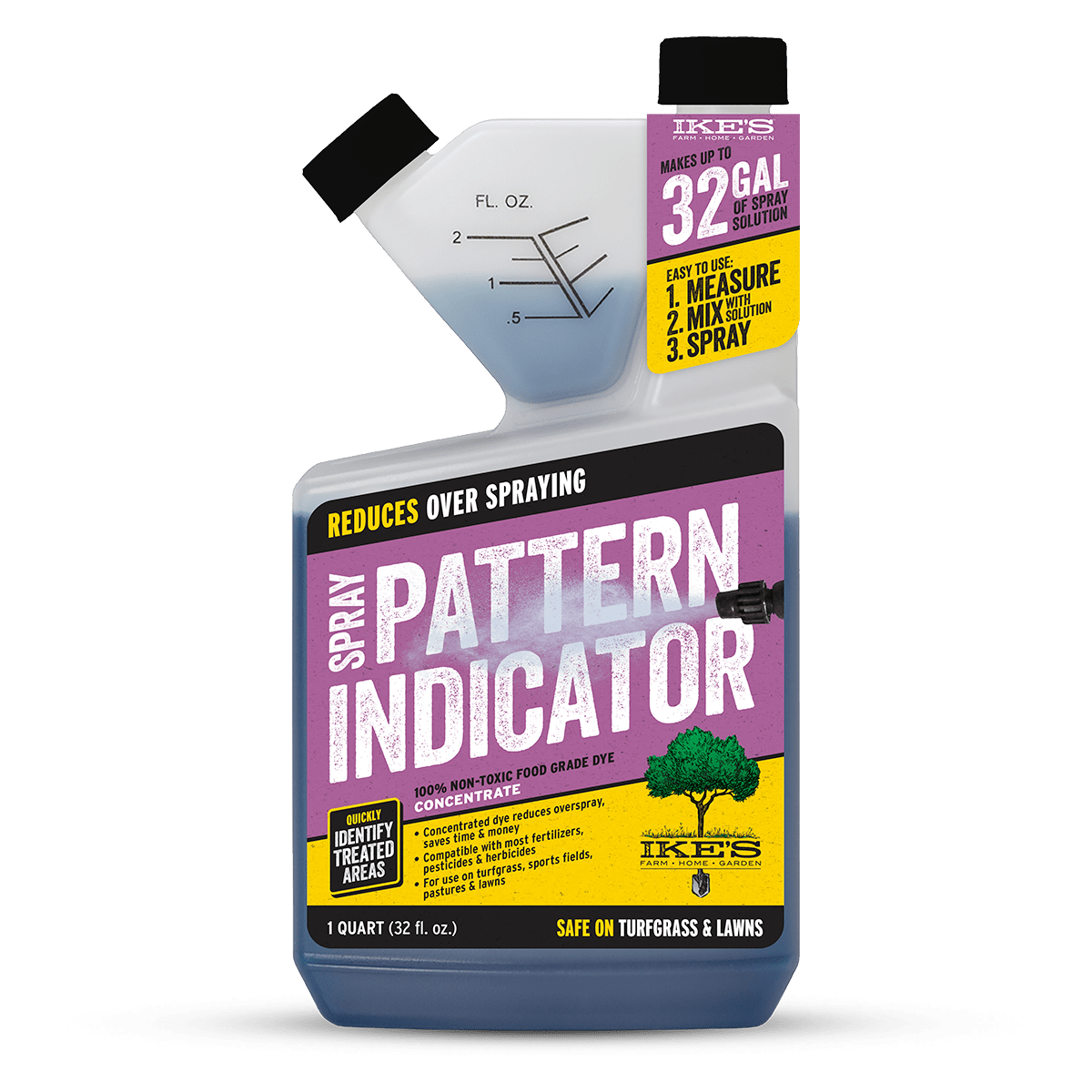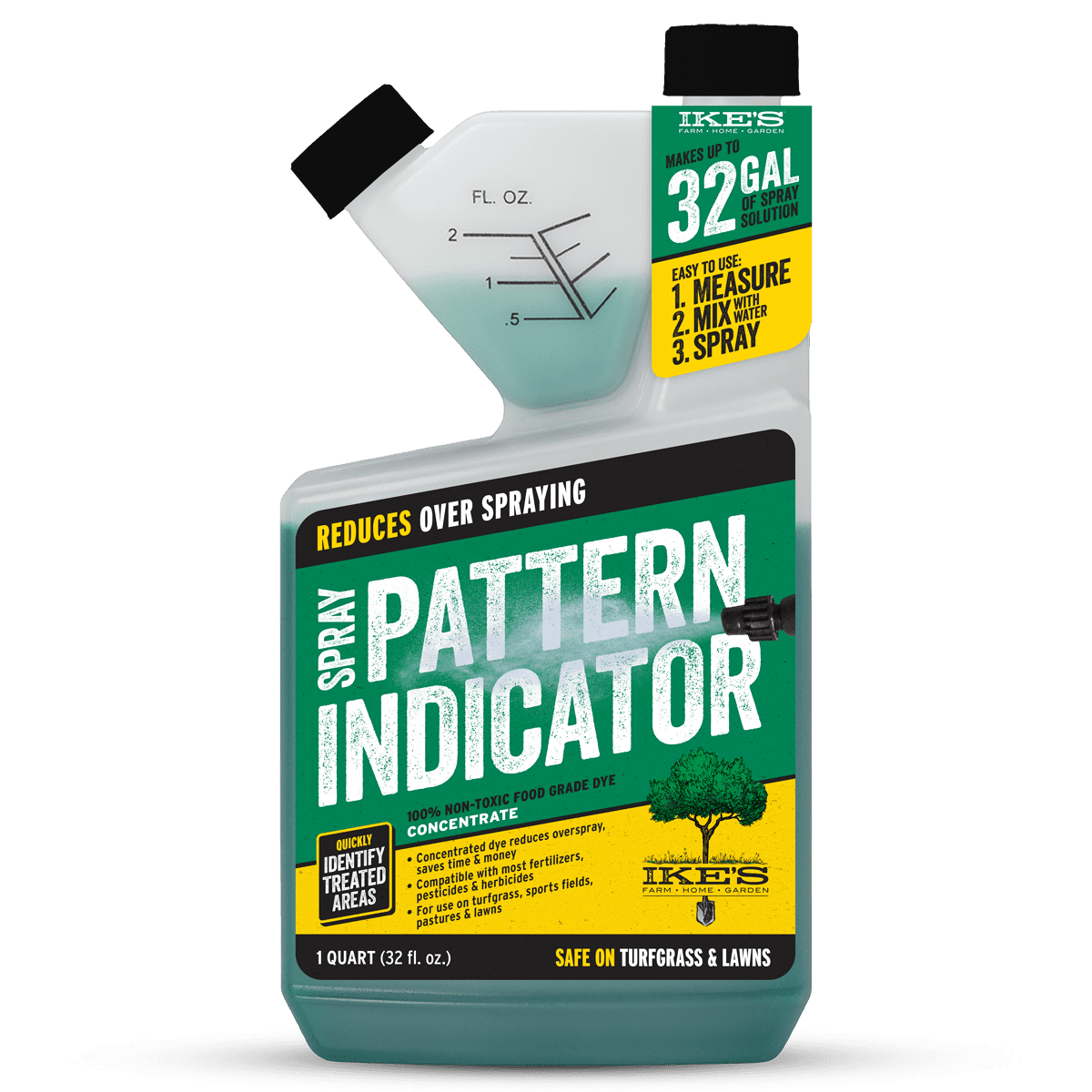 Spray Pattern Indicator
Reduces overspraying, saves time and money
Utilizing a blue or green indicator dye in your tank mix can save time and money by quickly identifying treated areas while also alerting you to equipment failure.
Non-toxic, concentrated dye is compatible with most fertilizers, pesticides, and herbicides
Reduces overspray; saves time & money
Food-grade components
Coverage will vary depending on volume of spray solution
Coverage
1 oz per gallon, up to 24 oz in 100 gal.
Mix rate
Water soluble blue or green dye
Active ingredients
How To Use
Where to Use It
Turfgrass, sports fields, pastures, lawns, brush control
How to Mix
To use the tip-and-measure bottle, rotate the bottle forward until liquid fills the upper compartment. After liquid has filled the top compartment, tip the bottle backward until the liquid matches the angled adjacent marks on the bottle at the intended measurement point. Once the appropriate amount of liquid is measured in the top compartment, it can be mixed directly into water in the sprayer. Spray Pattern Indicator mix rate is 1 oz per gal. of spray solution, up to 24 oz in 100 gal. of spray solution.
See product label for additional mix instructions specific to this product.
When to Use it
Northern US states: April–September

Southern US states: March–September

Other considerations:

Spray Pattern Indicator can be used in conjunction with water-soluble pesticides and fertilizers, and dissipates quickly in wet and dry weather.