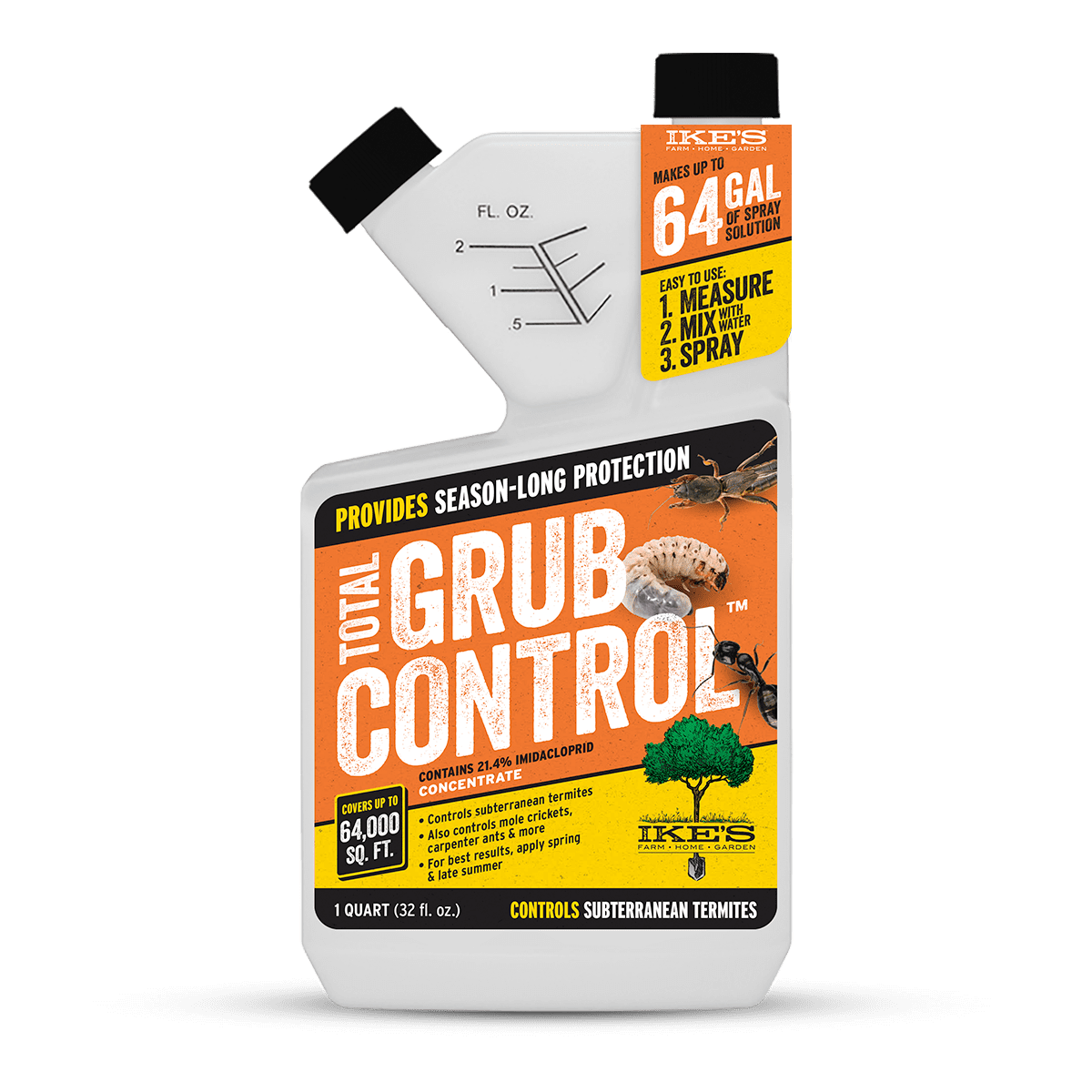 Total Grub Control
Season-long grub control
Works systemically to protect your lawn roots from white grub damage. Apply in spring and late summer/fall for season-long control and best results.
Controls subterranean termites, mole crickets, carpenter ants & more
Up to 64,000 sq. ft. per qt.
Coverage
Turf/Ornamentals: 0.5 fl. oz. per gallon per 1,000 sq. ft.
Mix rate
Imidacloprid 21.4%
Active ingredients
How To Use
How to Mix
To use the tip-and-measure bottle, rotate the bottle forward until liquid fills the upper compartment. After liquid has filled the top compartment, tip the bottle backward until the liquid matches the angled adjacent marks on the bottle at the intended measurement point. Once the appropriate amount of liquid is measured in the top compartment, it can be mixed directly into water in the sprayer. Total Grub Control mix rate is 0.5 fl. oz. per gal. of water, per 1,000 sq. ft.
See product label for additional mix instructions specific to this product.
When to Use it
Use in April–July and September

Other considerations:

For optimum control, make applications preceding or during the egg laying period of the target pest. The active ingredient in this product has enough residual activity so that applications can be made preceding the egg laying activity. Application timing can be based on historical monitoring of the site, previous records or experiences, current season adult trapping or other methods. Most favorable control will be achieved when applications are made prior to egg hatch of the target pests, followed by sufficient irrigation or rainfall to move the active ingredient through the thatch.