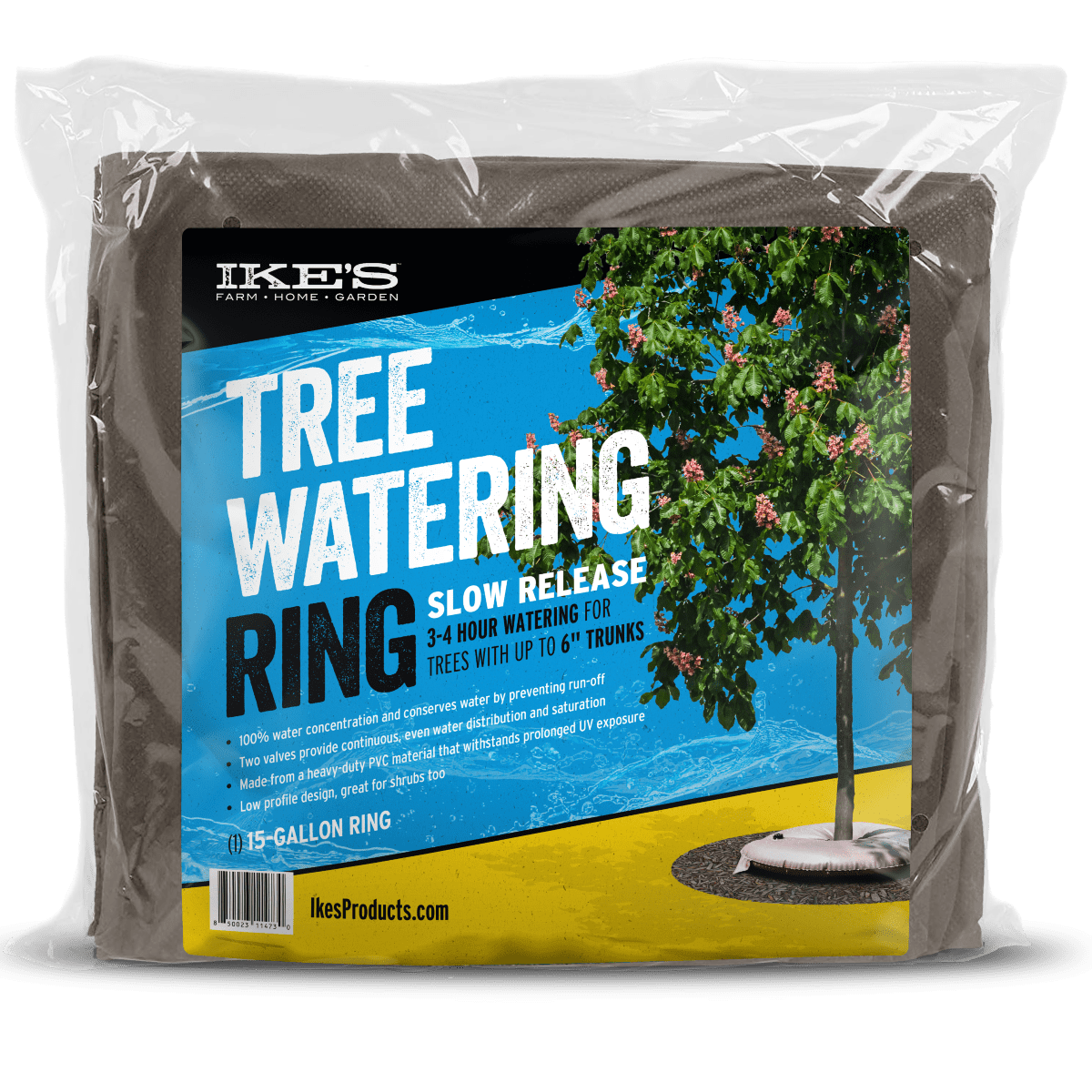 Tree Watering Ring
Slow Release Hydration
Avoid overwatering or underwatering trees and shrubs with IKE'S TREE WATERING RING, designed for deep root saturation with little runoff. Constructed from a heavy-duty PVC, UV-treated material to withstand the elements, it provides continuous and even water distribution and saturation. Getting parched trees exactly what they need—and nothing more—while giving yourself more time to tackle other tasks.
15-gallon ring
Provides 3–4 hours of watering
Heavy-duty PVC material, withstands prolonged sun exposure
Fits a 6″ diameter tree
Low profile, great for shrubs and small trees
Easy installation and filling
Installation Instructions
Make sure surface is flat.
Lay tree ring in place.
Use loop to lift ring off ground, and insert hose into open cap.
Turn on water and fill ring.
Close the cap.